Norman A. Riggle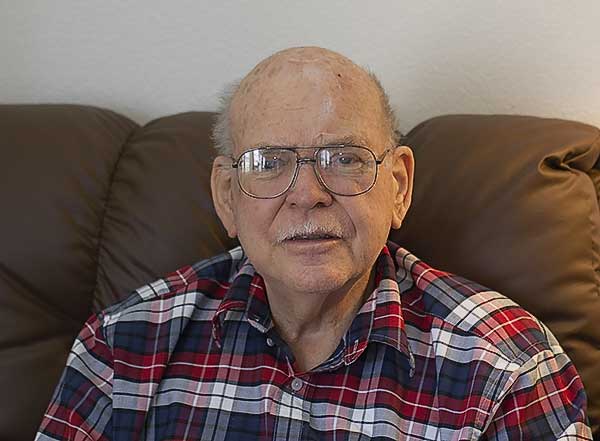 Our Uncle Norman 2004
He joined his beloved wife Phyllis on June 21, 2005
Norman Riggle philosopher, intellect, engineer, humorist, delightful companion, historical figure and kind gentleman to all passed from our midst on June 21, 2005, in Minden, Nevada. Norman left us to join his wife and companion, Phyllis and his best friend, Charles Ferge, aka., Seldom Seen Slim.
Norm was born in Pittsburgh, Pa on November 15, 1923. He spent his early years in Pasadena, California until joining the Army in 1942. Norm served his country and was an eyewitness to history in North Africa and the Middle East. Following the war he earned a degree in mechanical engineering from Oregon State University. During the 1950's and 60's he developed a life long love for the solitude, peace and the challenge of Death Valley and the surrounding areas. Along with his friend, Seldom Seen Slim, he became a legend in those parts.
Norm was a patient man and waited until he was forty-six to marry the love of his life, Phyllis Ward Buwalda on Feb 2, 1970. Phyllis was a world-renowned scientist at JPL and put the first US satellite into orbit. They shared a life of love, devotion and commitment to each other. In response to the question, "what was the happiest moment you and Phyllis had together?" Norm's response was,"when they landed on Mars". They retired to Minden in 1996 and loved the beauty and history of the Carson Valley.
A Memorial service for our Uncle Norman will be held on Friday, July 15 at
1:30PM at the Carson Valley United Methodist Church. After the service we
will have a celebration of life for Norm and Phyllis in the Gazebo at David
Walley's Resort from 2:30PM to 5:00PM.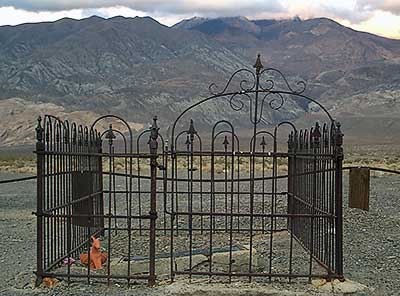 Cemetary at Ballarat where Seldom Seen Slim is buried.
Uncle Norman will be buried there late fall or early winter of '05.